Our work
Our work ranges from small business websites and functional database-driven websites to complex IT systems. Below is a small selection to demonstrate the kind of thing we can offer your business, charity or organisation. Do get in touch if you would like to talk about how we can help you.
Harpur Garden Images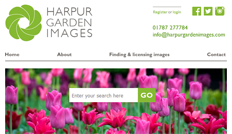 In collaboration with
Level Creative
who created a new brand and web design, we built a clean and contemporary website for garden photographer Marcus Harpur, fully integrating his Thirdlight Image Library. We also worked on the google rankings with much success! Try googling 'Garden Images' and you'll find Harpur Garden Images close to the top of the first page.
Scott Anderson Ltd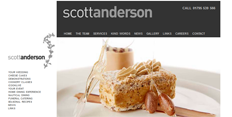 Following on from the success of IwadeVillage.co.uk in 2006, Iwade's Scott Anderson Ltd, high end wedding and event caterers, commissioned a website and remain a key client. The website maximises the use of their excellent testimonials, plucking a different one from the database each time the home page is loaded.
view website >>
National Garden Scheme (NGS)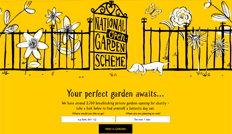 Originally developing the web-based Garden Registration in 2012, we recently developed a Find a Garden API for use by the new National Garden Scheme website. Other projects include an intranet Image Library and a Poster Production application.
Ecoffins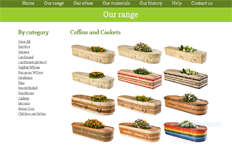 A client since 2008, the Ecoffins website has its own product database which drives the Our Range product pages.
GT Designs

A recent project for a high end kitchen designer and installer, GT Designs wanted a basic responsive website and facebook page to consolidate their business with the option to develop the website further as the business grows.
Baxtian Homes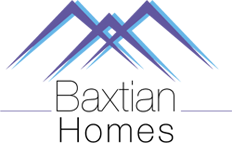 Baxtian Homes wanted a clean and simple website to showcase their property projects so that is what we gave them!
Iwade @ the Barn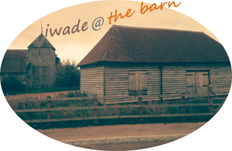 Nicola McKenzie is a trustee of the Iwade @ the Barn community project and has created a simple responsive website for the barn. Hoping the barn will be open this year for community wifi and coffee!
visit website >>